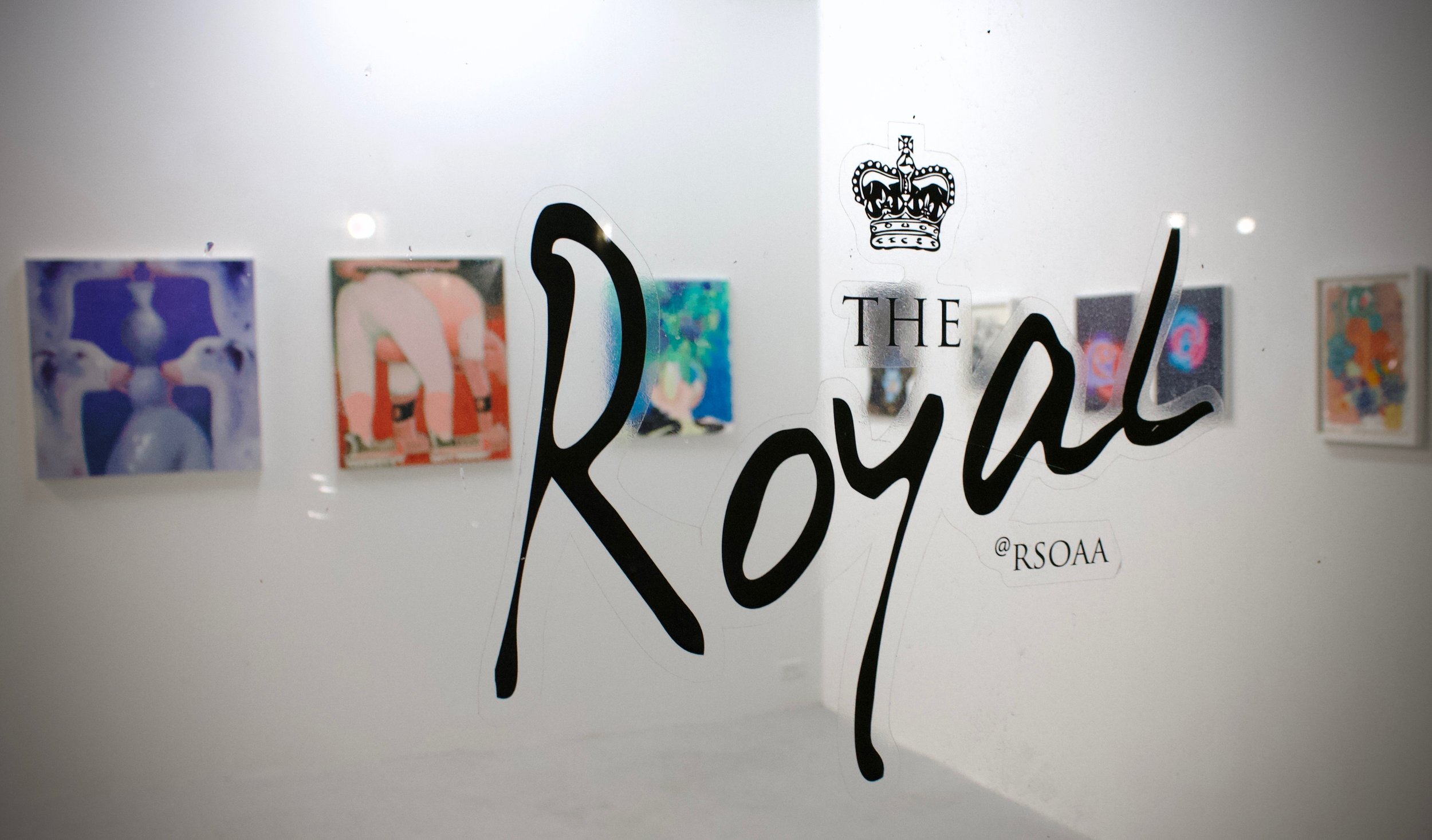 PUPPIES and FLOWERS curated by Katie Hector
The Royal Society of American Art
March 5 - Marh 31, 2019
Break Loose / Jenn Dierdorf & Kevin Stuart / February 7 - March 15, 2019 / H.F. Johnson Gallery, Carthage College, WI
An unbound painting exhibit featuring work by Jenn Dierdorf and Kevin Stuart. The ouvre of New York's, Jenn Dierdorf demonstrates exquisitely understated abstractions swiping at the history of genre painting. Kevin Stuart is a Chicago painter who's colorful large scale work portends a nervous bliss of anonymous city narratives.
Don't Make A Scene / October 18 - November 18, 2018
Greenpoint Hill, Brooklyn NY
Don't Make a Scene is an exhibition of paintings by Brooklyn artist Jenn Dierdorf. Her work uses the artistic and cultural trope of the flower still-life as both an exploration in painting, and a symbolic gesture that looks at gender, identity and cultural boundaries. Historically flower painting has been a pastime relegated to women and seen as a devalued art form. Dierdorf's commitment to the subject of flowers is related to how others perceive female identity and art by women.
Jenn Dierdorf / On The Shadow, Of A Woman / Brethren Gallery
October 4 – October 29, 2017
On The Shadow Of A Woman is an exhibition of paintings by Brooklyn artist, Jenn Dierdorf. The title is based on a 1953 painting by Pablo Picasso. A shadow looms in an unseen doorway and lies across a naked woman lying on a bed. Ominous and yet benign, the shadow appears as an empty threat to the woman – a confrontation with his former lover – at her most vulnerable. In this exhibition, Dierdorf uses the artistic and cultural trope of flower still-life as both an exploration of painting and a symbolic gesture about gender, identity, and imposed boundaries.
Nothing Is Ours But Time / February 9 - March 25th, 2018 / Ukrainian Institute of Modern Art, Chicago, IL
The act of painting is an attempt to capture a moment, to preserve a gesture or an image in a suspension of pigment and oil. The artists in "Nothing is Ours But Time" use painting as a way to mark time and to contain it. Their work is anxiously focused on capturing fleeting everyday moments. Selina Trepp uses and reuses only the materials currently present in her studio to make work. Ultimately, she will leave behind little more than digital images for her descendants to contend with. Mel Cook is a modern-day Vanitas painter, reminding the viewer of his or her own mortality. Karen Azarnia's triptych of paintings documents a handprint on a window that disappeared over the course of an afternoon drive. Time still slips through our fingers, but every moment spent in an act of creation is one that we can count as ours.
Curated by Gwendolyn Zabicki

Featuring artists Karen Azarnia, Mel Cook, Jenn Dierdorf, Christine Han, Matthew Metzger, Melody Saraniti, Daniel Schmid, Selina Trepp, Erin Washington